Based on my previous post, I wanted to see what the difference was when installing the core edition of Windows server.  With the 2008 release, Microsoft have included a really streamlined version of Windows 2008 which you must configure manually based on what you actually want it to do for maximum performance. This is going to be great for splitting tasks (database, mail, web) over multiple virtual machines as they will all be really lightweight.
The install is the same, however you just need to select the core instead of full. When the server boots up, you will be shown the standard login screen.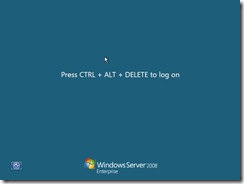 Pressing Ctrl alt del, no users will be listed but you will be allowed to login as Other User (confusing).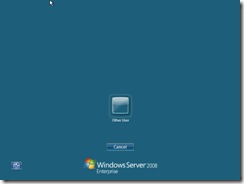 Clicking that, you are shown the screen below. So, I gave it a go and entered Administrator as the username and left the password blank and entered myself a new password.  This worked and logged me in.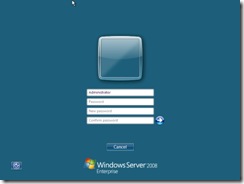 I was then shown a cmd prompt.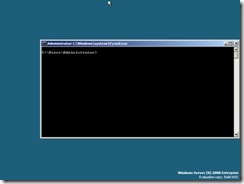 Thats it! That is Windows Server core.  Everything is done via the cmd – it's so Linux! Time to get those scripting/command line skills back out.