Today, as I was writing another plugin example I got really bored setting up the properties, attributes etc so I created a VS project template.
Download it here – WindowsLiveWriterPlugin.zip
To install, you need to put the zip inside PATHTOUSERPROFILEDocumentsVisual Studio 2005TemplatesProjectTemplates
It will then display in your project creation.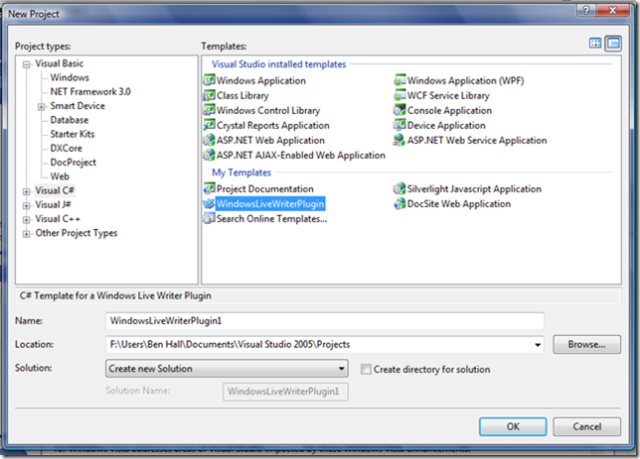 Hope you find it useful to get you up and running.