After installing CruiseControl.Net, CCNet, I attempted to load the web dashboard and got the following error display.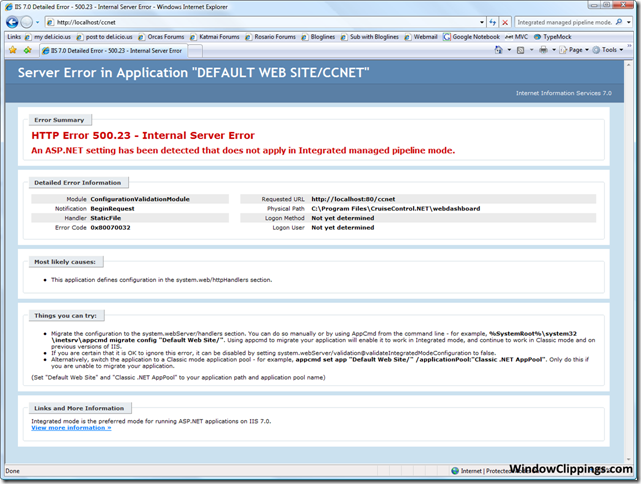 It said: "An ASP.NET setting has been detected that does not apply in the Integrated managed pipeline mode"
How confusing!! A quick look on the IIS7 documentation, blogs, forums etc I ran the following command.
%SystemRoot%system32inetsrvappcmd migrate config "Default Web Site/".
I then refreshed the webpage and everything worked perfectly!