I love playing and exploring new approaches and technologies and understanding why they're different. Yet many of the upcoming technologies have a high barrier to entry which removes the fun of learning. As such we set out to put the fun back into learning new technologies with Scrapbook.
The aim of Scrapbook has been to make it easier to learn and play with new technologies. We recently released Docker scenarios to teach Docker with an online learning environment.
Docker just announced the new 1.8 RC release which you can now try with Scrapbook. We've created a playground that has the latest Docker daemon and client for you to use.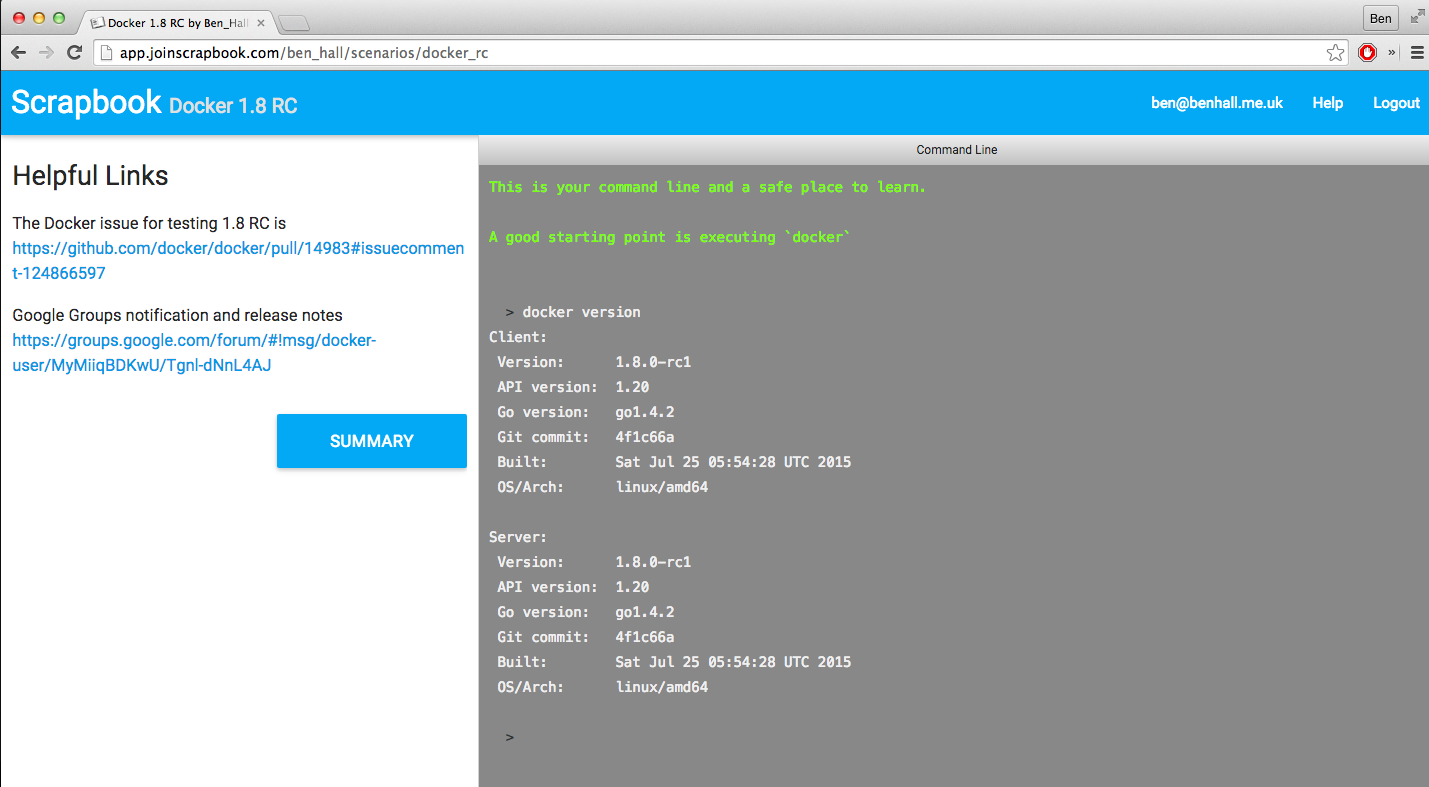 The playground is available at app.joinscrapbook.com/ben_hall/scenarios/docker_rc
For a limited time only the Docker course is available for free.