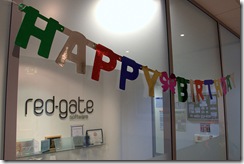 Today was Red Gate's 8th birthday – happy birthday Red Gate!!  To celebrate some of the staff (Office Admin and HR) got together and organised a surprise for everyone!
Firstly they had made the office more colourful by putting up some balloons and a happy birthday banner, but at lunch they also laid on some champagne and cake!  We have champagne for product releases, but not cake 🙂
Not only that, but they had got everyone in the company a personalised t-shirt with their employee number and start date!! How cool!!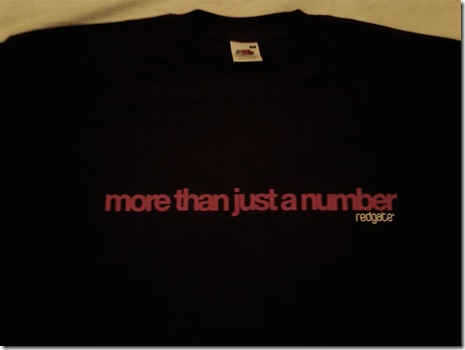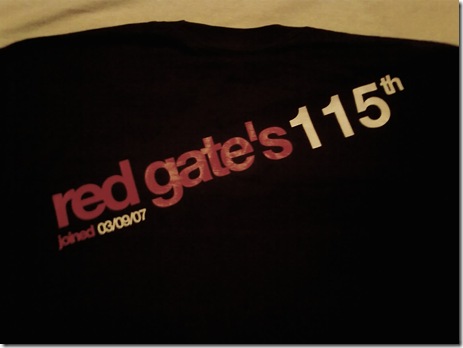 If you want to join in the fun, we are actively recruiting at the moment.  Take a look at the careers page on the website.